* To join or rejoin the club, download our Membership Application Form
here
.
* To book a boat (members and visitors) – phone 01382 370300.
* Club Bookings – mailto: <
club-bookings@monikie-angling-club.org.uk
> or phone: 01382 477996.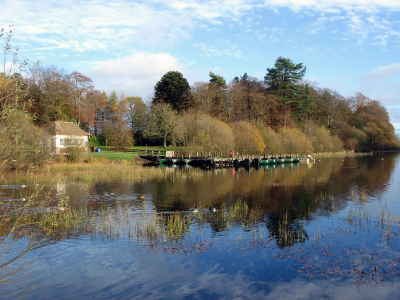 Book A Boat
To book a boat (members and visitors) – phone 01382 370300
Club Bookings
– email: club-bookings@monikie-angling-club.org.uk or
phone: 01382 477996
All Season 2022 prices to be confirmed
It costs less to fish as a member so why not join our club? Membership costs only £50* plus a one-off joining fee of £5. You can download an application form hereJunior (under-18) membership is free, and juniors – members and visitors – fish for free at all sessions. However, they must be accompanied by an adult.
* £50 membership fee includes an evening session voucher.
Prices are per rod, full session. Five fish limit.
Member – £17
OAP member (over 65) – £15
Non-Member – £25
Non-Member fishing as guest with Member – £21
Member and Non-member – £38
Two Non-members – £50
OAP Member and guest – £36
OAP & Member – £32
Affiliated Club bookings – £23. NB – No discount for MAC members.
Members can use a voucher to "pay" for their boat at any time EXCEPT when fishing with a visiting club on a club booking.
Double vouchers can be used when fishing with ANY other person at no additional cost.
Voucher included with the Club membership is valid only for an Evening session..
Juniors (under 18) fishing with an adult fish free using the adult's catch limit.

Half Day sessions. Two fish limit per rod.
Member (inc OAPs) – £10
Non-member – £15
Member and Non-member – £25
Juniors – free, using adult's catch limit
In an emergency during fishing sessions, the bailiff can be contacted on 07906 990301.
Get in touch
Address: Monikie Angling Club, Monikie Country Park, Dundee DD5 3QN.
Phone/email
Phone: 01382 370300 to book a boat.
email: admin@monikie-angling-club.org.uk